Issues at Patrick Henry College in Loudoun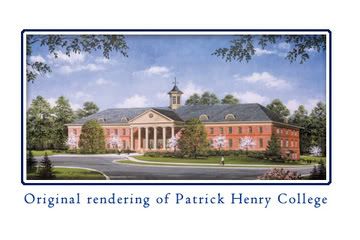 Will Vehrs has a post up at Commonwealth Conservative discussing the departure of five PHC professors for supposed restrictions on academic inquiry.
Marc Fisher and the Leesburg Today have more information, found here and here. The Leesburg Today article connects PHC to the local GOP Committee, saying:
Connections to conservatives are available, most locally with Paul Protic, chairman of the Loudoun County Republican Committee and director of the government apprenticeship program and instructor at Patrick Henry.
Do these recent issues at PHC have any implications on Loudoun's local political dynamics? Thoughts?
Recent Posts
Old Dominion Blog Alliance
Technorati