Marriage 20-0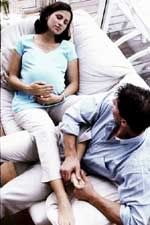 As you may have noticed I've been too busy to blog very frequently the past week or so, thus I missed mentioning the success of the state Marriage Amendment in Alabama last week. Per the AP:
Perhaps demonstrating that the protection of the definition of marriage should not be a partisan issue, 81 percent of Alabama voters June 6 approved a state constitutional marriage amendment -- an amendment that was placed on the ballot by the legislature and sponsored by two Democrats.

The amendment won handily in every county, making Alabama the 20th state to adopt a constitutional marriage amendment. Those 20 amendments have been adopted with an average of 71 percent of the vote.
The Alabama amendment, like many of the 19 other amendments defending marriage, contains language preventing the establishment of any "union replicating marriage" or designed to approximate marriage. The Anti-Marriage Amendment crowd in Virginia is already ratcheting up their misinformation campaign built around the idea that somehow these straightforward amendments protecting the definition of marriage and preventing the creation of marriage under another name (i.e. Civil Unions) will shatter every citizen's contract rights, Power of Attorney, 401k etc. It'll be enjoyable to watch as another state enacts language similar to Virginia's proposed amendment and the myths spouted by the amendment's opponents again fail to materialize (and don't even get me started on the absurdity of any argument based on one overturned domestic abuse ruling in Ohio... even if 2 separate appeals courts hadn't overturned this singular ridiculous decision, it would still be meaningless to Virginia since Ohio domestic abuse law is unique in that the statute is linked to marriage while Virginia and most other states link their domestic violence laws to households.) It just goes to show that the American people refuse to be hoodwinked by some hollow fear-campaign.
Below is the Family Foundation's Information Alert discussing the passage of Alabama's amendment. If you haven't done so already, please sign up to support the campaign for the Marriage Amendment (info at the bottom of the alert):
The Family Foundation Thursday, June 8, 2006

Information Alert: Marriage 20-0!!

As the U.S. Senate rejected the federal marriage protection amendment, yet another state added such a protection to their constitution.

On Tuesday, Alabama became the 20th state to pass a constitutional amendment protecting marriage. That amendment passed with an astounding 81 percent of the vote! State amendments are now 20-0 when put before the people.

Yet again, when this issue is given to the people to decide, traditional marriage wins in a landslide. Today, the Democrat controlled Pennsylvania House voted overwhelmingly for that state's marriage amendment. In November, at least 7 states, including Virginia, will have marriage amendments on the ballot.

This week's U.S. Senate vote simply makes clear the absolute necessity that the people of Virginia protect marriage through our state Constitution in November and thus join the wave of states that understand the importance of protecting the definition of marriage for future generations.

I hope you have already signed the Virginia marriage amendment statement of support on va4marriage.org. If not, I hope you do so today. We also need volunteers to help with this effort. It is so important that every pro-marriage Virginian take part in this effort so that victory will be guaranteed! For information on you can help call us at 804-343-0010 or email steve@familyfoundation.org.
0 TrackBacks
Listed below are links to blogs that reference this entry: Marriage 20-0.
TrackBack URL for this entry: http://novatownhall.com/mt/mt-tb.cgi/372