What Happens When Marriage Isn't Protected in the State Constitution?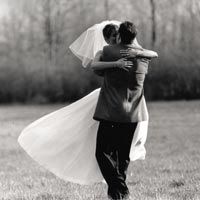 Maggie Gallagher is on the front lines of the battle for marriage and religious liberty, witnessing first hand the impact of judicially recognized same-sex marriage in Massachusetts (due to the failure of the state to enact a Marriage Protection Amendment similar to the one before Virginians this November). Yesterday she covered this story of a firefighter who lost his job for signing a petition opposing same-sex marriage. Today Gallagher discusses the persecution of the Catholic Church in Massachusetts due to its firm support of traditional marriage (first reported here in the Boston Globe):
The question in Boston is not whether gays are going to be allowed legally to adopt. It is whether religious people who morally object to gay adoption will be allowed to help children find homes. This is not about gay adoption—it is about our fundamental commitment to religious liberty in this country.

It is a crime to run an adoption agency in Massachusetts without a license from the state. To get a license you have to agree to place children with same-sex couples. For the first time in America, Christians are being told by their government that they are not good citizens, not worthy enough to be permitted to help abandoned babies find good homes.

At least twenty other states have similar anti-discrimination laws on orientation. What makes Massachusetts unique, though, is same-sex "marriage." In other states, marriage could provide a "safe harbor" for Christian and other religious organizations. Faith-based organizations could run adoption agencies that specialize in placing children in married homes. But, of course, in Massachusetts, that would also require Christian or other religious organizations to place children in same-sex homes.

And it is not just adoption licenses. What we are witnessing is the unfolding of the logic that gay "marriage" is a civil right. People who believe marriage is the union of husband and wife must (if courts rule this way) be treated like racists by their own government. The potential punishment the state could impose on faith groups is enormous: yanking radio broadcasting licenses, professional licenses (marriage counselors, social workers, psychologists), and the state accreditation of Christian (or other religious) schools and universities. And yes, the tax-exempt status of organizations of faithful Christians and other people of good will are at risk. [Emphasis mine]
Virginia needs to support the Marriage Amendment this fall to ensure that some activist judge is not permitted to radically redefine marriage in the Commonwealth and thus unleash countless attacks on people of faith and even secular citizens who simply believe marriage is, as it has been understood for millennium, between one man and one woman. Gallagher gives us this excellent summary of what is at stake in the marriage debate, directly applicable to Virginia:
What is at stake in the marriage debate? Among other things, it is now clear: the capacity of Christian and other religious organizations to pass on a faithful vision of marriage to our own children, through religious institutions. Religious liberty is at risk. How can we fail to act?