Horrifying: Abortion Business Closed by Police After Baby Born Alive and Killed UPDATED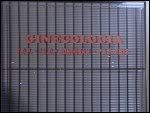 Via Life News:
A Florida abortion business in a Miami suburb has closed after it appears a baby was born alive following a botched abortion. Police in Hialeah are investigating the abortion facility after reports surfaced that a dead baby's body was located there.

According to witnesses, an unnamed young woman who was 23 weeks into her pregnancy went to the A Gynecologists Diagnostic Center abortion facility for an abortion.

Police say the 18 year-old woman went for the abortion on Thursday and came back the next day complaining of severe stomach pains. Abortion facility staff told her the abortion practitioner was not available and that she would have to wait.

After being taken to a waiting area, the woman allegedly gave birth to the baby that she thought had been aborted the day before. The teenager was sent home after a brief examination.

''Employees cut the umbilical cord, put the baby in a bag and walked away with it," Hialeah Lt. Ralph Gracia told a local CBS television station.

Officials say an anonymous caller, who they believe is an employee at the abortion business, alerted them to the birth and the infanticide of the child afterwards. However, when police arrived at the abortion facility, the baby's body was missing.
Absolutely sickening… but not altogether shocking given the industry. I imagine it is necessary to become desensitized to innocent human life in order to abort unborn children day in and day out.
UPDATED: Some in the comments section below seem to discredit the source (Life News) due to the fact that they unashamedly value human life from the moment of conception to natural death... So here is another source for the story, WSVN Channel 7 News- Miami. From this story:
Police located the woman who said she was 22 weeks pregnant when she went to the clinic for an abortion. The 18-year-old told officials she ended up giving birth to a live baby boy instead but did not know what happened to him afterwards. [Emphasis mine]
Again, absolutely sickening (and sadly the inevitable result of the "No Fault Freedom" pro-abortion crowd's own twisted logic that devalues innocent human life).
UPDATED II: Here is more coverage, this time from CBS-4. Also see Huff's Crime Blog's detailed coverage.