The Virginia Marriage Amendment, Arizona, and the Future
As we all know, the good people of Virginia resoundingly embraced the Marriage Amendment by a 17 point margin, and as such rejected the hollow and deceptive rhetoric coming from same-sex "marriage" advocates.
Of course the opponents of the Marriage Amendment did their best to hide their true agenda (redefining marriage to permit same-sex "marriage"… or at least leave the Commonwealth as vulnerable as possible to litigation designed to redefine marriage a la judicial decree)… their million dollar campaign was very slick and time and time again we heard them lament that if the Marriage Amendment passed all these horrendous "unintended consequences" would descend upon unmarried Virginians. They never once mentioned same-sex "marriage" (what they call marriage "equality") in their TV and radio ads and it rarely appeared in their coordinated letters to the editor, etc. Basically their effort was nothing but a bait-and-switch Trojan horse campaign.
For those who contest this fact (and maybe even bought into their "unintended consequences" BS… the same stuff they were pushing a few years back when HB 751 passed) I suggest you read the post-defeat message coming from the anti-Marriage Amendment coalition. I've placed the entire email below the fold, but here are some juicy tidbits. Please note that their message does not mourn the terrible "unintended consequences" that will result now that the Marriage Amendment has passed… in fact they barely even mention them, if at all. Instead they talk about leaving the "GLBT community stronger politically and financially" and that the fight for "justice and equality" (read: same-sex "marriage") will continue. Their parting message is an invitation to activist forums being held by Virginia's leading proponents of the redefinition of marriage-- "Equality Virginia." Witness their true agenda laid bare (emphasis mine):
"From the outset of this campaign, we had two goals: to win the campaign at the ballot box and to leave Equality Virginia and the GLBT community in Virginia stronger politically and financially."
"There are real, tangible positive results from this campaign that will benefit Equality Virginia and the gay and lesbian community for years to come."
"[We] identified tens of thousands of gay-friendly voters to help build our political clout for future legislative battles and elections in 2007 and beyond."
"I am ready to "reinvest" in the effort to move Virginia forward toward a day when all Virginians achieve full equality and my friends in the GLBT community are accorded the full measure of dignity and respect that is their inalienable right."
It's good to see the true agenda exposed for all to see. I suppose it made political sense to cloak their message in deceptive terms that could successfully be used to mislead commonsense voters who reject same-sex "marriage" under any name, but that doesn't make it right.
Anyways… 1,327,783 Virginians obviously saw through the Commonwealth Coalition's charade… despite being outspent 4-1 and having the MSM relentlessly push the opposition's talking points day in and day out. Virginia's Bill of Rights now protects the definition of marriage and will ensure that an unelected Virginia judge does not radically redefine this Natural Law institution… and thus help to ensure that no child is willfully denied a mom or a dad.
In addition to Virginia, six other states embraced constitutional amendments designed to protect marriage:
Colorado: 56% Yes, 44% No
Idaho: 63% Yes, 37% No
South Carolina: 78% Yes, 22% No
South Dakota: 52% Yes, 48% No
Tennessee: 80% Yes, 20% No
Wisconsin: 59% Yes, 41% No
There are now 27 states with such amendments. The first loss occurred in Arizona by a narrow margin of 49% Yes and 51% No. Truly desperate for any kind of victory, same-sex "marriage" proponents are spinning this one hard… claiming it is a sign of "time being on their side" and portraying the tens of millions who have embraced marriage as the union of one-man and one-woman as reactionary bigots on the verge of defeat. Obviously this couldn't be further from the truth.
The reason why the Marriage Amendment (Proposition 107) failed in Arizona by ~30,000 votes should be quite clear. It was certainly not an indication of support (in any shape or form) of same-sex "marriage"… rather it was the product of confusing ballot language and a $2.1 million campaign even more deceptive than the one we witnessed here in Virginia.
Here is what, in part, the ballot language said in Arizona:
"A no vote shall have the effect of retaining the current laws regarding marriage, including a statutory ban on same-sex marriage."
With just a quick reading of this description and little background information, a voter could believe a "no" vote was a vote against same-sex "marriage." Given that the far more liberal state of Wisconsin (lacking such a messy explanation) passed a similar amendment by a healthy margin, this was the obvious deal-breaker and resulted in a tight race.
Additionally, the anti-Marriage Amendment crowd spent $2.1 million (more than twice what their allies spent here… and with a much less costly media environment) on a Trojan Horse campaign against "taking away domestic partner benefits." Their ads claimed (without any legal credibility) that the Marriage Amendment would:
"…limit Social Security incomes, and children of domestic partners will lose medical insurance.... Why take away domestic benefits, legal protection and healthcare? Vote no on Prop 107."
For more information on their straw-man campaign, please see their website. As in Virginia, Marriage was never mentioned by the opposition and thus the outcome cannot be interpreted as support for same-sex "marriage." Thankfully, Arizona has solid courts (for now) and they have recently upheld the statutory protections for marriage. This should give the citizens more time to regroup and submit a slightly modified amendment to the people (hopefully without such an awful ballot explanation).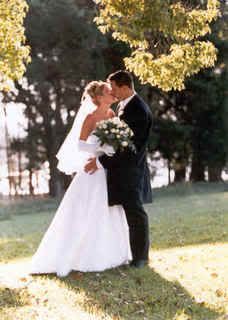 Now that the Commonwealth's definition of marriage is enshrined in the Constitution the struggle to protect and honor the institutions of marriage and family is far from over.
Many opponents of the Marriage Amendment rightfully pointed out that there are severe threats to marriage in addition to radical redefinition under law (although they illogically tried to argue that because there were other threats we should ignore the one posed by the redefinition of civil marriage). Some examples of these threats are the rampant and growing divorce rate leading to broken homes (just look at the wonderful example being set by Britney Spears), infidelity, and a general lack of respect for life and the amazing blessing of children. Many of these issues are outside of the realm of civil law and are issues of the culture around us. I believe the first and most important thing we can do to reaffirm and restore the honor and dignity of marriage and family is to fulfill our lifelong vows to our spouse and place them first in our lives (above careers, money, or possessions)… and we must be open to the life-giving love that flows within the marital relationship and instill the value of family in any children with which we may be blessed. We are surrounded by a corrosive culture focused on the immediate gratification of our personal desires above the greater good… everyone is constantly claiming a "right" to have what they want regardless of the consequences on others and society (abortion on demand is a tragic example as is the action of same-sex couples using in-vitro fertilization to create a child they want with the intention of denying he/she his/her father or mother). However, I believe the influence of the family is more powerful than the influence of our self-centered culture and with dedication, prayer, and focus we can overcome all obstacles.
MESSAGE FROM THE ANTI-MARRIAGE AMENDMENT COALITION
November 9, 2006
Dear XXXX,
This is the last of the (almost weekly) Thursday campaign updates that you'll receive from me on behalf of The Commonwealth Coalition. I hope that those of you who sometimes chided me over the last months for the length of those updates will permit me a little license today. J
From the outset of this campaign, we had two goals: to win the campaign at the ballot box and to leave Equality Virginia and the GLBT community in Virginia stronger politically and financially. Sadly, we were unable to achieve the first goal. But, we were able to achieve the second.
Making History
Virginians woke up on Wednesday morning to a Commonwealth in which we decidedly did not make the right kind of history in Tuesday's election.
That was left to our friends and allies in Arizona who did become the first voters in any state to reject a statewide marriage amendment by a vote of 49-51% -- a victory for all of us who care about justice and equality! The first of many.
But, though we didn't win, we did wake to a Virginia in which vote totals on the amendment also were decidedly NOT the 70-30% victory that proponents had predicted.
I am sure many Virginians would be astounded to learn that our percentage of NO votes matched the 2004 result in Oregon and exceeded the percentage of NO votes in all of the other 27 states in which these amendments have been proposed except Arizona, South Dakota (52-48), Colorado (56-44) and Oregon.
That's right! Our 57-43% outcome was better than the outcome in 23 other states: Michigan and Wisconsin (59-41), Ohio (62-38), Idaho (63-37), Utah (66-34), Montana (67-33), Nevada (67-33), Alaska (68-32), Hawaii (69-31), Kansas (70-30), Nebraska (70-30), Missouri (71-29), North Dakota (73-27), Arkansas (75-25), Kentucky (75-25), Georgia (76-24), Texas (76-24), Oklahoma (76-24), Louisiana (78-22), South Carolina (79-22), Tennessee (80-20), Alabama (81-19), Mississippi (86-14).
It is clear that, while we did not win in Virginia, we made positive progress. We started the campaign with a goal of turning out one million NO voters. We projected that turnout would be 42-45% in an off year election, and that 895,000 to 1 million NO votes would be needed to win. Current returns show that 997,702 Virginians voted NO!
Unfortunately, the hotly contested Senate race meant that turnout was 52%, and achieving our goal wasn't good enough.
We always knew during the campaign that an informed voter was a NO voter. In the last weeks, we were up against a multi-million dollar barrage of radio and TV ads and robo calls that pushed the pro-amendment position of one Senate candidate as a tactic to turn out voters. We were unable to compete with this very well-financed and coordinated effort, and we simply ran out of the time and money needed to get information to enough voters to make the winning difference.
Nonetheless, we can be proud of the fact that nearly one million fair-minded voters did go to the polls on Tuesday to say NO to the politics of discrimination, division and exclusion.
Pride
I woke up Wednesday morning still grieving, and proud of the team that poured their hearts and souls into this campaign: Deputy Campaign Manager and Field Director, Dyana Mason; Field Organizers Deb Cuny, Laura Robertson and Jason Robinson; Scheduler, Charles Dyson; Volunteer Coordinator Elizabeth Prescott; Field Assistant, Sara Brady; NOVA Volunteer Coordinator and Field Intern, Mitchell Ronnigen; Finance Director, Brian Clemmons; Deputy Finance Director, Bess Kozlow; Deputy Finance Director, Michelle Widmann; Deputy Assistant Finance Director, Fred Kriesel; and Finance Assistant, Suzanne Sheppard.
Each of these staffers brought talent, dedication and unlimited energy to the campaign. I was blessed to have each of them on the team!
I was also blessed to have each of you with us on this journey!

We were able to reach one million Virginians because of you and thousands like you who volunteered, donated, and otherwise engaged in the campaign!
Thank you to the more than 3,000 of you who canvassed, phone banked and worked the polls for us!
Thanks to the more than 3,000 Virginians who made financial contributions to the campaign. Many of you contributed more than once!
Thanks to those of you who called your friends and forwarded our emails!
Thanks to those of you who talked with co-workers, family and friends!

Thanks to those who sent me your thoughts, advice and constructive feedback during the campaign!
Thanks to the twenty-five Virginians who served on our Statewide Advisory Council!
Thanks to the Council of Elected Leaders and the other state and local officials
who supported the campaign and who stood up and spoke out against Ballot Question #1! It will be important to remember our friends in future elections!
Thanks to the more than 225 lawyers who joined our Virginia Legal Review Committee!
Thanks to the more than 125 organizations and businesses that joined The Coalition!
Thanks to the 285 members of the clergy who blessed us with their faith!
You all made a difference!
Positive Gains and Future Action
Here's where I turn the floor over to Dyana Mason, our exemplary Field Director and Executive Director of Equality Virginia. In an email that she sent yesterday, she had this to say about what we won and what more we need to do:
There are real, tangible positive results from this campaign that will benefit Equality Virginia and the gay and lesbian community for years to come.
Every decision Equality Virginia and The Coalition made over the last six months was not only to earn votes, but to make us a stronger movement after the campaign was over. Just take a moment to appreciate some of the results:
• We talked to more voters than we ever thought possible about the amendment, its impact on all unmarried couples, and identified tens of thousands of gay-friendly voters to help build our political clout for future legislative battles and elections in 2007 and beyond.
• We reached out and built coalitions with new organizations, businesses, elected officials and faith leaders across the state with The Commonwealth Coalition, new partners with whom we hope to continue working - new allies with whom we hope to continue working.
• The last few days of the campaign, we distributed more than 300,000 pieces of literature to voters, made nearly 100,000 phone calls with volunteers, and generated about half a million automated calls to voters across the state.
• We identified more than 3000 volunteers, and at least 1000 of those volunteers participated in the last few days of the elections, calling voters and talking to their neighbors. Each one of these volunteers deserves our community's thanks for working hard against the odds.
• We earned new support from Delegates and Senators who publicly switched their vote from "YES" to "NO" in the final weeks, including Senator Creigh Deeds and Delegates Dwight Jones, Katherine Waddell, Donald McEachin, Frank Hall, and Steve Shannon.
• We earned incredible print and television news coverage across the state. Most of it focused on the amendment itself, but there were many, many wonderful stories of gay and lesbian couples and their families included in the mix.
• Nearly every single newspaper in Virginia, including several conservative papers such as the Richmond Times-Dispatch, the Staunton News Leader, the Bristol Herald Courier and even the Lynchburg News & Advance voiced their opposition to the so-called "marriage amendment" and editorialized against it.
• And, just looking at the results there were several surprises. Just to name a couple: in conservative Lynchburg, home to the Rev. Jerry Falwell, the city beat the state average with 47% of voters voting "No" (congratulations to the Greater Lynchburg Coalition for Fairness). In conservative Henrico County outside Richmond, the vote was nearly 50/50. All precincts in Fredericksburg voted NO, and in Lexington in the Shenandoah Valley, over 60% said "No."
With all of these incredible touchstones, I see more opportunities ahead than obstacles. With ONE MILLION voters voting with us, it seems clear that time is certainly on our side.
So, it would not be surprising if you were to ask, "What Now?" Equality Virginia is already working to prepare for the next stage of this effort. And we want you to join us.
Equality Virginia has organized several town hall meetings over the next two weeks to discuss your thoughts and input on the election, the campaign and what our next steps need to be (not the least of which is the 2007 General Assembly session which starts on January 10).
We hope you will consider joining us for your local town hall meeting. These meetings are private and only open to members of the gay, lesbian, bisexual and transgender community and our allies. No press will be admitted.
Local Meetings
Hampton Roads - Saturday, November 11th, 11:00am-12:30pm
NARO Theater
1507 Colley Ave.
Norfolk, VA
www.narocinema.com
Richmond - Tuesday, November 14th 7:00pm-9:00pm
First Unitarian Universalist Church
1000 Blanton Ave.
Richmond
www.richmonduu.org
Charlottesville - Wednesday, November 15th 6:30pm-8:00pm
Thomas Jefferson Memorial Unitarian Universalist Church
717 Rugby Rd.
Charlottesville
www.uucharlottesville.org
Northern Virginia - Thursday, November 16th 7:30pm-9:00pm
NRECA Building
4301 Wilson Blvd.
Arlington, VA
www.agla.org
Roanoke - Monday, November 20th 7:00pm-8:30pm
MCC of the Blue Ridge
806 Jamison Ave, SE
Roanoke
www.mccblueridge.com
Please RSVP to info@equalityvirginia.org if you'd like to attend one of these events, or if you have any questions.
Final Thoughts
I'm still grieving the outcome on Tuesday. So, I decided to look at some of the literature about how one deals with loss. Rather than accept the traditional notions of the 5 stages of grief that ends with "acceptance," I looked for a way to work through my grief without having to "accept" the outcome of Tuesday's vote. You know me, there's just no way I'll ever accept the injustice of what Tuesday's vote wrought.
In my search for an alternative, I found this definition of "grief work." It's called TEAR, and here's what it stands for:
T = To accept the reality of the loss
E = Experience the pain of the loss
A = Adjust to the new environment without the lost object
R = Reinvest in the new reality
I'm still working on accepting the reality and working through the pain. I hurt for every one of my friends who were diminished by the outcome of the vote on Tuesday, and I will continue to hurt until the injustice is undone.
I am working on what it means to adjust to the environment in which we now are. Partly, that's because I know in my heart that many Virginians did not truly know what new reality they were creating when they voted yes on Tuesday.
But, on the last I am clear. I am ready to "reinvest" in the effort to move Virginia forward toward a day when all Virginians achieve full equality and my friends in the GLBT community are accorded the full measure of dignity and respect that is their inalienable right.
I humbly ask that you commit to join me and Equality Virginia in that effort.
With thanks to everyone who shared this profound experience and some measure of yourselves with me and our wonderful team, I still
Believe!
Claire Guthrie Gastañaga
Campaign Manager
The Commonwealth Coalition